Cheap information has filled our world. Anyone can get there hands on various types of ideas, stories or blog posts instantly. With so much information, the competition for grabbing attention is enormous.
Anyone can create a free website and blog and start to be a part of the competition. Let's say you have written a blog on a topic that others have written too. Why will the readers choose yours and not theirs? To the readers, what is an immediate put off? What mistakes should you avoid so that their attention does not go away from you or your blog website?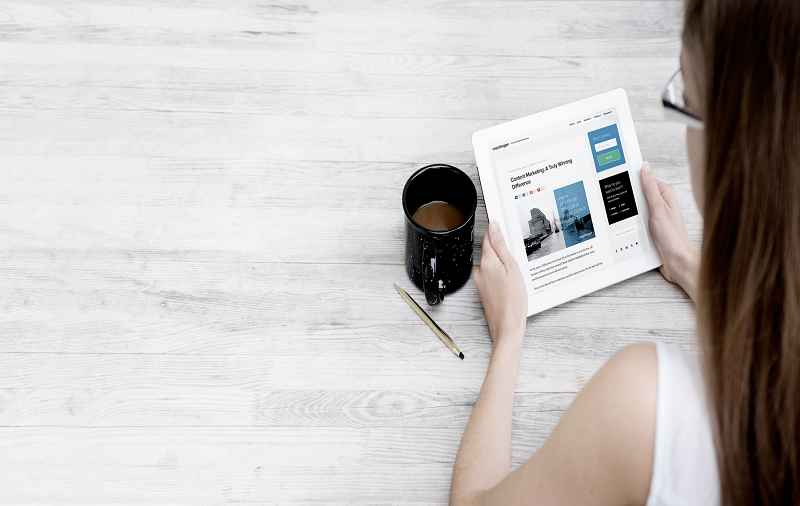 Given below are 11 of the major mistakes that can cost your blog a lot.
Too Much Complexity
A lot of bloggers have a very wrong strong notion that the complex a blog or a post is, the higher it shows the academic, sophisticated or intelligent capability and quality. For them, complexity is almost like an achievement. This notion is far from the truth. No one likes to read things they cannot understand. Instead of complicating things, your aim should be to explain complex topics simply.
Read More – Top 8 Sites Like 4Chan
Self Indulgence
Bloggers often tend to write too much about them. It should be very much clear in your head that the readers are not here to know about your stories or your personal life. A good content marketer or a blogger often need to inspire their readers and act as a guide. In such situations, adding inspiring stories may be required, but make sure that it is from an eminent personality. Also, before describing any kind of life stories, think whether they are needed for the readers on the topic in which you are writing. It will clear things up for you.
Desire To Publish Daily
As a starter, you may think that to be a successful blogger; you may have to publish daily. Sure, regular publishing without much gap is required to maintain the steady flow, but that does not mean that you have to overdo it by daily publishing of content. When too many of your posts are getting published, readers tend to feel less and less excited when they see your posts. It must be avoided at all costs. As a blogger, your job is to grab their attention, not lose it.
Strict SEO Writing
Whenever you create a blog, it is essential to some extent that you write for SEO. It ensures that the visibility of your posts increases and the rankings of your website improve as well. However, making your post solely on the compliance of SEO will make your posts a subject of absolute boredom. It may be useful for robots, but not for human readers. Even if writing SEO improves your rankings, you should keep in mind that your priority as a blogger should be to entertain your readers.
Improvising For Word Count
Word Count is one of the major things that should be kept in mind as a blogger. Whenever you are writing, you can see the exact word count on the bottom left-hand corner of the screen. The general idea of writing more for better content is wrong. If you can communicate adequately and compactly in a limited number of words, that's all you need. Don't just write irrelevant content to act as fillers and increase the word count. It degrades the quality of the post.
Ignoring Plain English
Readers should not have any difficulty while they are trying to read your posts. When you don't write in plain English, the reading speed goes down significantly. With the use of compound words, readers may not even understand the meaning. With unnecessary use of verbs and adjectives, the purpose of the sentence may get suppressed. If unnecessary words are added to a sentence, it only increases the time to read them. All of these slow your readers down. Simpler words, short sentences and easy to read content should be your aim.
Also Read – Top 8 Websites Like KissAnime
Stale Conclusions
One of the most fundamental mistakes you do while blogging is to end the content without an inspiring conclusion. It often happens when you are writing for long, or your content is too big. You may have presented all the essential details about a topic in your content, but messing up the conclusion ultimately confuses the readers as to what exactly you are trying to imply. An inspiring and definitive end will help you to make your statement loud and clear.
Not Writing For A Definitive Audience
As a starter, you may just create a blog and start writing with the thought of reaching all types of viewers and readers. As you mature, you will realize that different types of blog posts are for different sections of the audience. There are some posts that are for everyone, but writing to a specific group of the audience helps you channel your blogs more. If you try to write every post without targeting a definite group of readers, the posts will become less personal and more vacant. It degrades the quality of the posts.
Writing On The Uninterested Topic
Bloggers often struggle with the topics of their content. When desperate, they can try writing on any topic. However, you should avoid writing on a topic which you don't care about. If you lack interest in the topic, it is tough to make the content an enthusiastic one. It will bound to the bore of the readers as well.
Lack Of Editing
You cannot write perfect posts in one go. If you reread it, you will realize that there are some places where you could have done better. Editing an already published post is nothing to be ashamed of. You are polishing the post and making it better. The post becomes clearer after editing. Lack of editing often stops you from making your post perfect. So don't ignore it.
Failing To Use Quality Graphics And Links
If you're using terrible stock photos or not citing any sources, you're coming across like a charlatan. Nelson's study also found that credibility is of the utmost importance to web readers, and they use a few factors to determine whether your content writing is trustworthy within a few seconds:
High-quality graphics

Natural, correct writing

Use of Links
Your content has to pass the "blink test" of web users who are frankly sick and tired of low-quality content. Show that you know your stuff by investing in custom or quality images, and citing sources throughout your content.
Wrapping Up
The ultimate fact of blogging is that the readers need bright ideas about topics that they do not understand. As long as the content is simple, the information is solid, and the message is clear, your blogs will be hit among the readers. Create a free website and start writing today, avoiding these mistakes, and you will be fine.