C-Arms are indispensable for many orthopedic and vascular procedures, offering real-time imaging during these surgical interventions. With this equipment, surgeons can make more accurate and quicker decisions during surgery. A new C-arm can cost an arm and a leg for smaller facilities. But upgrading a used or refurbished c-arm can be a more affordable option for them.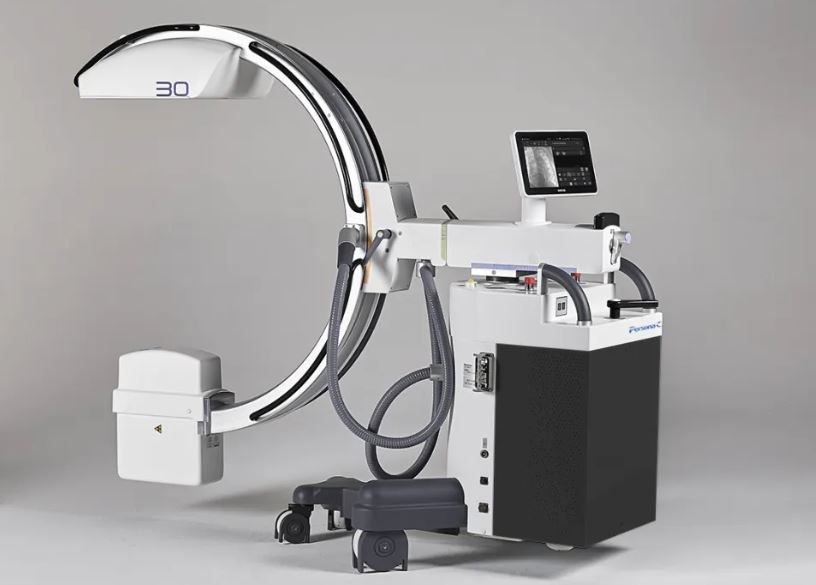 Life Expectancy
A hospital's C-arm equipment is vital during surgical procedures, but the performance of this technology depends on several factors. One is its longevity. Hospitals should look to recondition their systems as soon as they notice a decline in image quality. A deteriorating image results in longer procedure times and increases radiation exposure to patients and staff, user dissatisfaction, and lost revenue for the facility. If you've receieved an EOL notice about your fluoroscope, and reconditioning it doesn't seem like a wise choice, it's time to start shopping for a newer unit. Newer C-arms feature a smaller footprint and enhanced mobility, which makes them more practical for hospitals with limited space in the OR. The presence of well-established hospitals and a large target customer pool in the Asia-Pacific market is expected to propel the growth of this industry. The demand for these devices in the region would be further boosted by growing population awareness and active medical tourism. People save a lot of money going for a c-arm unit that's been renewed or refurbished. You can get a better machine than your current and still save money going this route, especially if you go with very reputable dealers for used C-arms. Buying used may not always save you money in the long run, but proper refurbishing and industry knowledge provided by some retailers can negate that risk. One such retailer we know of is minicarm.com. The owner is Christopher Bacon, the founder of Orthoscan, a company selling new c-arms. That's about as good a guarantee as you'll get in this niche. 
Depreciation
For years, hospitals have been adjusting the estimated useful lives of their fixed assets to maximize depreciation deductions from Medicare. Those estimates have become obsolete, though many hospital accounting departments still need to use updated numbers. By reexamining asset lives and adjusting those to reflect current use, a process known as relieving, hospitals can realize savings ranging from $2 million for individual facilities to $50 million per year for systems.
Depending on their desired level of leverage, hospitals can also choose to replace assets to generate additional profits and reduce the risk of breaching debt covenants. However, this strategy limits their ability to invest in quality-enhancement-related projects and infrastructure. It is so that a hospital can borrow as much money as possible. The ideal capital structure depends on a hospital's asset liquidity (as determined by the ratio of cash and treasury securities to total debt) and financial leverage.
Upgrades
The newer C-arms provide many features that make them easier to use and allow for better imaging. They are smaller in footprint, which can help ease cramped OR space, and they use less radiation, so everyone is exposed to less. Hospitals are balancing budgets but must keep up with their fluoroscopic caseload and patient demand. They need a high-quality C-arm that meets the needs of both patients and their doctors. They should also consider a service provider that offers maintenance support to reduce equipment failures and downtime. That way, they can avoid expensive repair costs and ensure their staff can access the best C-arm for their surgical needs.
Also Read: How Does Enterprise AI Solutions Help the Healthcare Industry?
Need for Maintenance
The need for maintenance in hospitals is essential for keeping high-tech equipment functioning properly. A hospital must have reliable service engineers when there is a problem. Continuing advances in C-arm technology make it possible to perform minimally invasive surgery. It saves patients from invasive procedures and increases the hospital's bottom line.
C-arms have become indispensable tools for spine surgeons. C-arms help with interoperative imaging during minimally invasive spinal surgeries and help verify screw and plate placement. Purchasing a used or refurbished large c-arm can be an excellent way to improve workflow and patient care without paying top dollar for a new one. In addition, upgrading your c-arm for movement can offer you greater precision and efficiency in treatment. It will also help improve caregiver ergonomics. Whether you choose to buy new or used, it is important to have a solid maintenance management plan in place.