Nowadays, you can tune in to quality streams irrespective of your current location. It's one of the greatest perks of modern technology. But there's no greater buzzkill than sitting down with a bowl of popcorn, only to find out the stream is lagging or isn't in par with the quality standards you'd expect.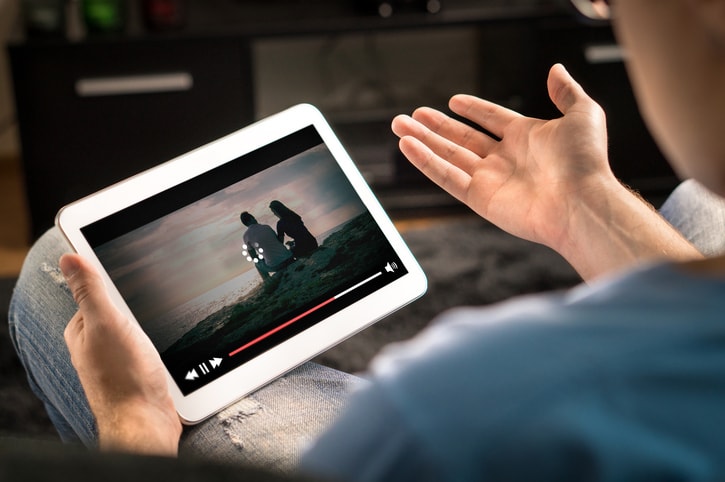 But rather than have it revolve around the problems, today's post is very much solution-centric. So without further ado, let's discuss how to approach stuttering, buffering, slowdowns, and other streaming-related issues.
1. Tech support's oldest wisdom – restart everything
No matter what the problem you're facing, the first thing you should attempt is restarting your router. Otherwise, you might find yourself wasting your time. There are many different solutions but reset sometimes works like a charm. So yeah – restart your device as well as your router. Nothing changed? Then continue reading!
Also Read: How To Install Kodi on PS4 & PS3? [Steps-by-Steps Guide]
2. Tell anyone who's occupying the connection to dial it down
Your friends, roommates, or your family can be the culprit behind the laggy connection. So ask them to give your connection a bit of a breathing room, even if it's for a mere couple of minutes for you to test things out.
No matter how great of a connection you might have, if you're going to be pushing it to the limit, it can be the core of your streaming problems. Thus, often, upgrading your connection speed is the next logical step in resolving your streaming issues.
3. Try a different streaming service
You may be using the top-rated service, but no streaming provider is perfect. Nor is it impervious to occasional hiccups every now and then. So for diagnostic purposes, try a different streaming service and see if the same issues keep reappearing.
No matter what you may find, you'll have a solid ground to stand on, diagnostic-wise. But unless you can connect the dots and conclude that a particular streaming service is to blame, try another one of these suggestions.
4. Geo-blocking may be the culprit
If you can't access the streaming service in question (and your internet works fine otherwise), geo-blocking could be to blame. The solution is simple, though. Go through the list of VPN servers and see if there's a country where you can access the stream without problems. If playing the guessing game doesn't sound all that appealing to you, try Googling to see if anyone else from your location has run into the same issues.
5. Tweaking the video quality can make for a world of difference
Watching a stream of the highest quality is on everyone's wishlist. But in the end, it's better to lower the quality a little bit than having to deal with buffering all the time. It is particularly true if your internet connection speed isn't up to par with the workload in front of it.
So if you encounter lagging every time you turn on the stream, the quality of the video is something worth fiddling around with. Of course, don't stare at a wall of pixels only to get a smooth viewing experience. But it can come as a surprise how much of a difference it makes to lower the quality setting from 1080p to 720p. It's still HD, but much smoother in every regard.
6. Test a different browser
Last but not least, there's the ever-present issue of browser incompatibility. Then switching your browser to another one, albeit temporarily, could be the solution you're looking for. While you're at it, you should also make sure that your browser is up to date. That includes all the plugins and everything that's in the slightest bit relevant to it.
Also Read: 10 Top Sites like Stream2Watch to Watch Sports Online
Conclusion
By now, you've hopefully been able to solve the problem or at least cut the impact it has on your streaming experience. Remember that patience is the key when you are diagnosing and solving these problems. So remember to keep a calm mind as you attempt a structured problem-solving approach. It is bound to lead you to a solution, sooner or later.