Most of the Apple products are touch-sensitive, which makes it easy to work with them while you enjoy their delivery. The iPod Touch models are among the most bought MP3 players that come with advanced features.
But, unfortunately, they are not waterproof. By the way, if you already have an iPod Touch, among other Apple products, you are among those people that know the benefits of owning an Apple device.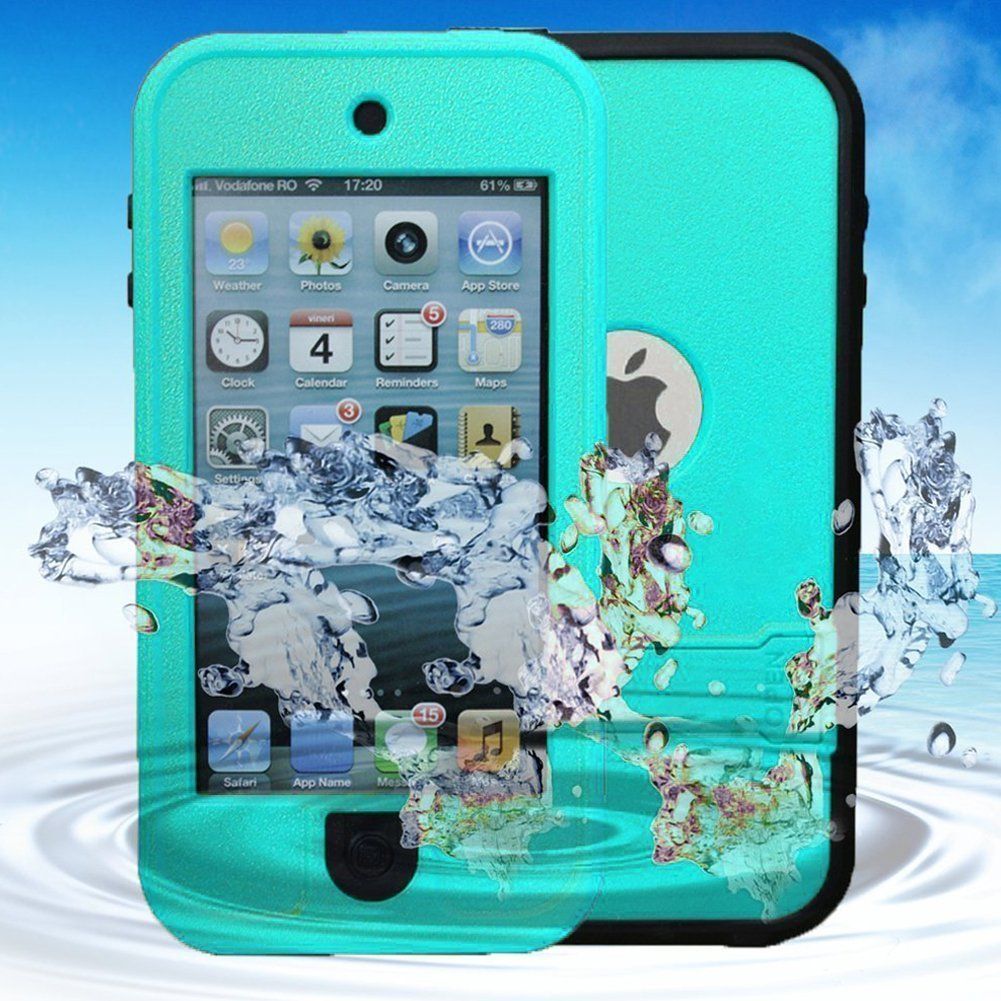 But let's talk about how you can enjoy using your iPod Touch when you are going to swim. The solution here is to find the perfect waterproof case for swimming.
Also Read: Lynx Kik Best Modded Kiks
What To Look For in a Waterproof iPod Touch Case for Swimming
When you are in need of a good waterproof case for your iPod Touch, which you can go swimming with it, there are some features that you must consider. Let's explore them, shall we?
Yes, you want a waterproof case for your iPod touch, but did you know that there are different levels of waterproofness? If you want a good case to keep your iPod touch safe from getting in contact with water, you have to consider one with an IP68 rating.
This means that the case should be able to offer enough protection to your iPod when underwater. The IP68 rating means that the case has been tested to be completely waterproof, and it can protect your device even when you are swimming 6.6ft underwater. That's about 2ft deep. Also, it can keep your device safe from getting in contact with water for around 30 minutes in water.
That makes it safe enough to go swimming with your iPod Touch without worrying about water getting through it and damaging your device.
Besides the case being waterproof, it should be able to offer full protection to your iPod Touch without any challenge. The main aim of the case is to protect your iPod Touch against any damage, not only water. So, when you are sure that the case is 100% waterproof, you check that it has the capability of protecting your device against shock, drops, or dust.
Ideally, the case should be dust-proof, snow-proof, as well as drop-proof. This means that it should be able to absorb those shocks from getting in contact with your device in case it drops.
One thing you should know about the waterproof case is that it is meant to cover your iPod completely. They are not like other cases that have an opening on the front side for you to access the screen of your device. These cases are sealed on all sides. However, you should consider how you will be controlling your iPod with the case one.
Here is where you need to go for a touch-sensitive case. The case should be designed to accommodate the touch function, buttons, camera, sensors, and it should generally have a high-touch sensitivity. If it isn't touch-sensitive, you will have a difficult time when controlling your device with the case on.
Nobody wants to have a case that cannot offer enough protection to their iPod Touch. Actually, one of the things that people consider when buying an iPod Touch case is to protect their screen from cracks. The cost of replacing your iPod Touch is enough to buy another phone or mp3 player. That is why you should ensure that the case comes with an inbuilt screen protector.
You already know that the iPod Touch comes in different models. There is the iPod Touch 5, iPod Touch 6, and iPod Touch 7. When choosing the case, ensure that it will perfectly accommodate your iPod accordingly. It shouldn't be too big or too small for your device.
There are different i pod waterproof cases that are designed for iPod Touch 5, 6, and 7. What you need to do is ensure that you choose the right case that would accommodate your device.
When playing your favorite jams on the iPod Touch, you want to ensure that the sound is audible enough. It should give you a clear sound while you enjoy your music. Here, ensure that the iPod Touch case comes with an audio-enhanced design that should offer you clear and original sound. Maybe you don't want to plug in the earphone when playing music on the iPod. Here, check that the unique bottom-mic is clear enough and that the case is designed to enhance the sound.
So, the aforementioned features are among the top factors you should consider when choosing a good case for your iPod Touch. But, there are other features that would make it more convenient to use the iPod.
One extra feature you'd want to look out for is the kickstand. The kickstand is becoming more popular among mobile device cases. This stand comes with multiple purposes. You can either use it to hold your iPod Touch when walking, which prevents the accidental falls. It comes in the shape of a ring that you can place your finger through it for extra support.
Also Read: Top 7 Sites Like MP3Boo
Alternatively, the kickstand can be used to keep your iPod touch steady when you want to watch a video or something. It can be placed on a table to keep the device in a slanting position instead of lying flat on the table. By the way, nobody will snatch away your iPod Touch when you have the kickstand worn over your finger.
Another feature that would be helpful, though not exactly important, is the magnetic car mount. This feature lets you go with your iPod in the car and ensure that it is placed in an easy-to-access position. Some vehicles can be paired with an iPod, which makes it better and easy to control the iPod once you link it to your car's system.
By the way, there are some cool tricks and hacks for your iPod Touch, which you can apply to get the most of your music player. Don't forget to always take good care of your iPod Touch, even when the case is on.